Therapy, Fitness, Wellness, and
NUTRITION
All@Home: A "Core Four" Synergy of Health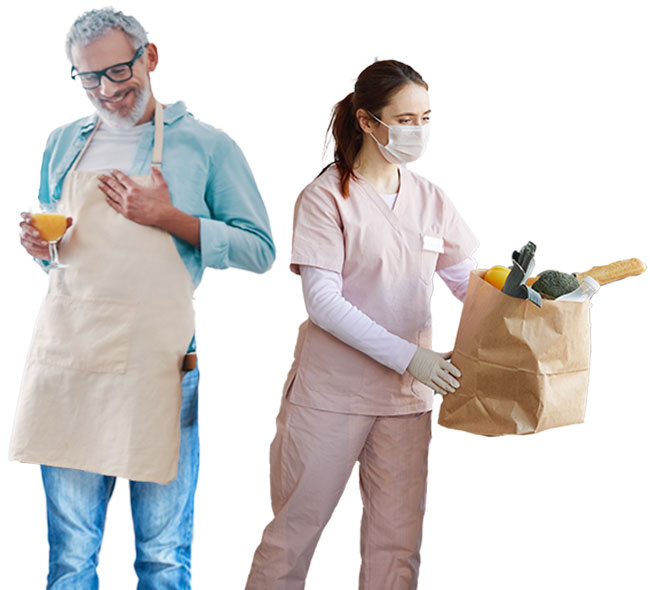 Take the Guess Work Out of Cooking!
Through our comprehensive services, you will have access to our registered dietician who will provide you with individualized meal planning and dietary recommendations that best fit your needs.
Whether your goal is to lose weight or to simply improve your diet, our staff will provide you with the one-on-one guidance to meet your goals. All of this, within the comfort of your own home and in some instances, this service is covered by insurance.
"Exercise is King. Nutrition is queen. Put them together and you've got a kingdom." -Jack Lallane (Fitness and Nutrition Expert) 
Covered by insurance (some instances)
One-on-one personalized guidance
Telehealth consults available
Nutrition Programs Available: